Operation
Supplier Evaluation
To ensure that food stuffs delivered to our operation from our suppliers meet criteria that we have set for them in order to be able to properly assess the hazards and handling practices we will need to employ in dealing with these foods.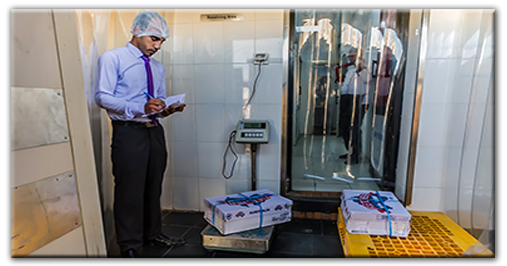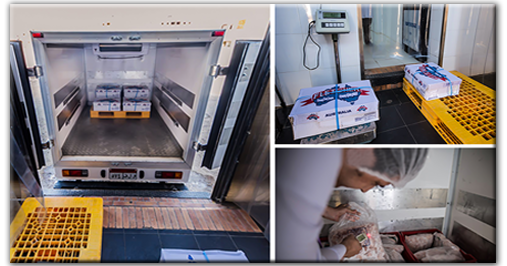 Receiving process
Promote safe receipt of products received at the catering operation premises.
Dry Storage
Preserve quality of food and reduce potential contamination.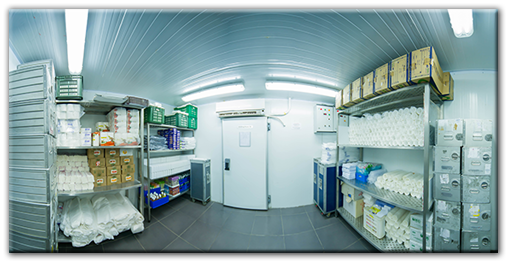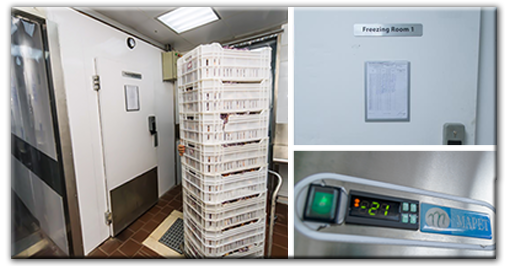 Frozen Storage
Ensure that all high risk and temperature critical foods are stored at the correct temperature throughout the food processing chain.
Dispatch Section
Receive and download booking figures, confirm orders , timing from customers and feed in the system then realize daily booking list after that prepare catering delivery note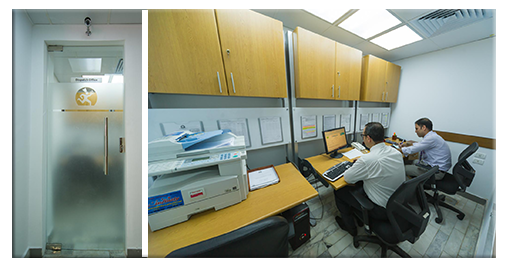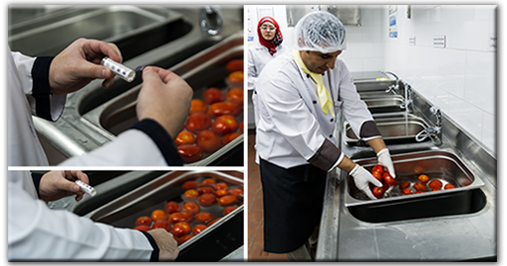 Disinfection of Vegetables & Fruits
Safe cleaning and disinfection of raw vegetables and fruits for preventing or minimizing physical, chemical and bacteriological hazards.
Food Preparation
Promote safe and hygienic methods for handling and processing of foodstuffs including:
Mixing

Slicing

Forming/ Yeasting (to bread)

Decoration process(Fruits & Desserts)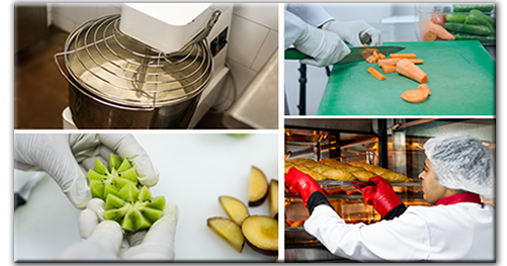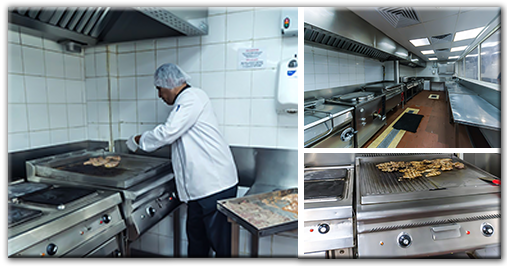 Cooking process
Ensure that all food items which are cooked to a clearly defined safe and hygienic recipe.
Baking Process (for Bread)
Ensure that all food items which are baked to a clearly defined ideal temperature and hygienic recipe.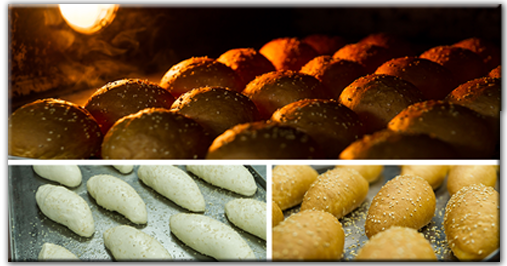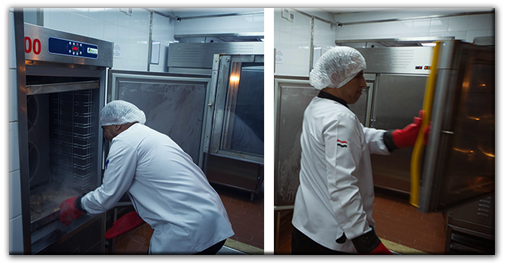 Blast Chilling
This will ensure food items are handled in line with Government Food Standards Agency regulations. Used appropriately the Blast Chiller can also ensure full compliance with Hazard Analysis and Critical Control Points (HACCP) standards.
Packing process
Aeroangels packaging process ensures that food is tightly and properly packaged and protected from any hazards.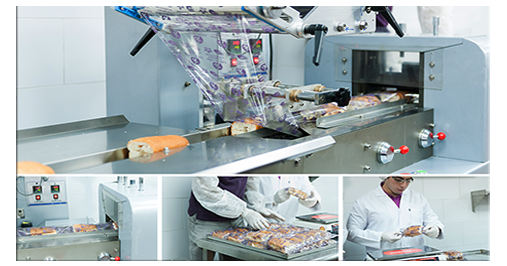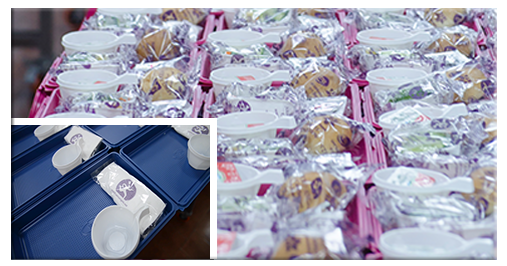 Tray Setup
Receive packed cold and hot meals , packed dry items to preset in tray or clean equipment then assemble in meal charts (trolley) as per catering order
Laboratory samples
Representative samples had been taken from the foodstuffs before/ after their processing under hygienic conditions.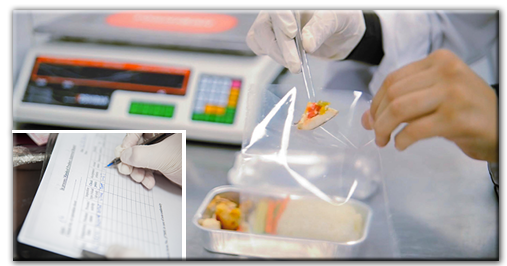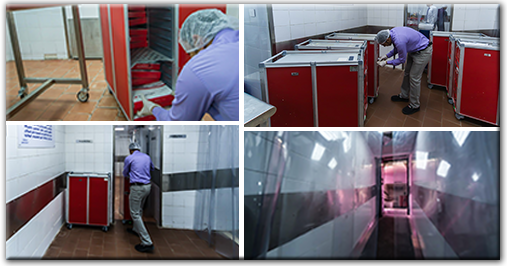 Assembly Area
Assembly for ovens trolleys and other commissary items to be checked before loaded in refrigerated transportation car with yellow or white label and seal according to their sector.
Transportation
Promote all food items are transported and handled at the correct temperature in its way to airport during transportation and serves of food and beverage.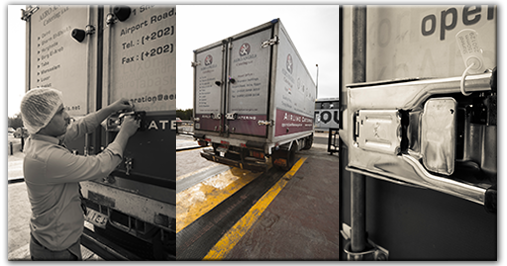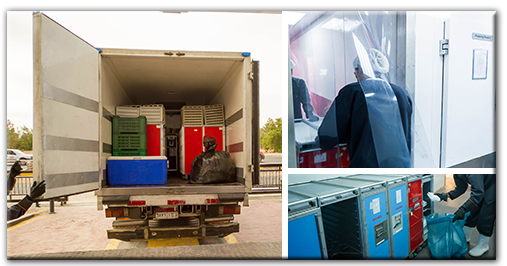 Offloading
Promote the best practice in respect of refuse handling, collection and storage in order to maintain good waste management.
Waste Disposal
Promote the best practice for disposal of waste in respect of refuse handling and storage at less than 5◦C.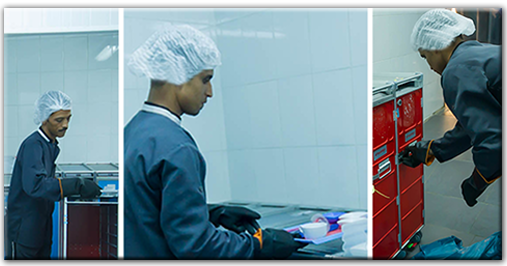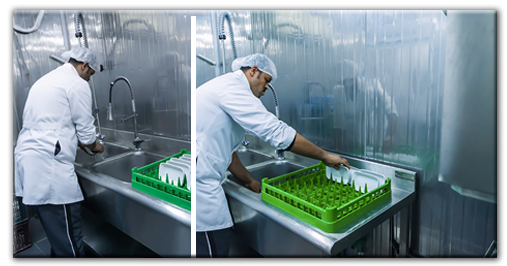 Cleaning & Sanitation for Trolley / Dishes
Promote the highest standards of both cleanliness and sanitation for all tools and utensils.
Personal hygiene
Promote the highest possible standards of personal hygiene practices for food handlers within the catering environment.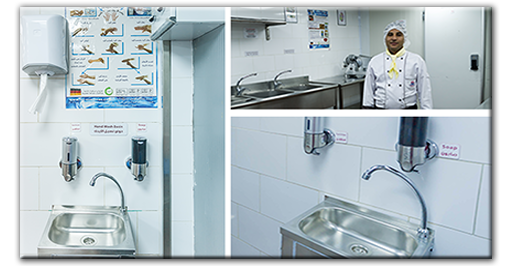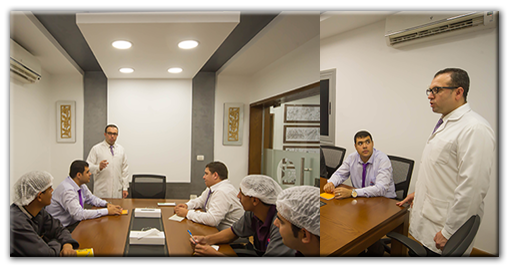 Training
Apply effective and efficient internal or external trainings to meet the identified and ongoing training needs of employees.