Catering 

Services
Aeroangels is one of the leading companies in airline catering and the management of all in-flight service related processes.
We have two decades of experience in providing tasty, nutritious, and affordable — meals for travelers.
---
Latest 

News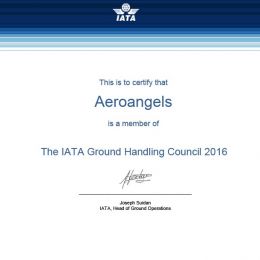 Aero Angels Catering S.A.E has upgraded its membership of IATA for 2016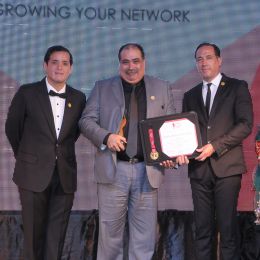 Dear Sirs, Greetings from Aero Angels… Firstly, It's our pleasure to announce that, AERO ANGELS had been selected as a winner of the world's most important business excellence
Operation

Stages
To ensure that food stuffs delivered to our operation from our suppliers meet criteria that we have set for them in order to be able to properly assess the hazards and handling practices we will need to employ in dealing with these foods.

Promote safe receipt of products received at the catering operation premises.

Preserve quality of products and reduce potential contamination and spoilage.

Ensure that all high risk and temperature critical foods are stored at the correct temperature throughout the food processing chain.

Receive and download booking figures, confirm orders , timing from customers and feed in the system then realize daily booking list after that prepare catering delivery note.

Disinfection of Vegetables and Fruits

Safe cleaning and disinfection of raw vegetables and fruits for preventing or minimizing physical, chemical and bacteriological hazards.

Promote safe and hygienic methods for handling and processing of foodstuffs including: Mixing, Slicing, Forming/ Yeasting (to bread), Decoration process(Fruits & Desserts).

Ensure that all food items which are cooked to a clearly defined safe and hygienic recipe.

Baking Process (for Bread)

Ensure that all food items which are baked to a clearly defined ideal temperature and hygienic recipe.

Used appropriately the Blast Chiller ensures rapid cooling for food in short time as compliance with Hazard Analysis and Critical Control Points (HACCP) standards.

The Aeroangels packaging process ensures that food enclosed in the package is protected from, shock, vibration, compression, temperature, bacteria, etc.

Receive packed cold and hot meals , packed dry items to preset in tray or clean equipment then assemble in meal charts (trolley) as per catering order.

Representative samples had been taken from the foodstuffs before/ after their processing under hygienic conditions.

Assembly for ovens trolleys and other commissary items to be checked before loaded in refrigerated transportation car with yellow or white label and seal according to their sector.

Promote all food items are transported and handled at the correct temperature in its way to airport during transportation and serves of food and beverage.

Promote the best practice in respect of refuse handling, collection and storage in order to maintain good waste management.

Promote the best practice for disposal of waste in respect of refuse handling and storage at less than 5◦C.

Cleaning & Sanitation for Trolley / Dishes

Promote the highest standards of both cleanliness and sanitation for all tools and utensils

Promote the highest possible standards of personal hygiene practices for food handlers within the catering environment.

Apply effective and efficient internal or external trainings to meet the identified and ongoing training needs of employees.
What 

they say about us
Food service is the one which distinguishes airlines in the meantime, and Aeroangels is the best to give you this impact.

On time performance and quick service onboard is a matter of appreciation to all Aeroangels staff.

The best word to describe the service representatives on board flights is professionalism, as they are quick and precise.

Aeroangels catering is distinguished by excellent quality and performance, and we really respect their service.

Food safety and hygiene is our main focus, and Aeroangels is providing a better service using the world standard of food safety and HACCP.

We are thanking the whole team of Aeroangels, management and staff, for their efforts to satisfy all our requirements.

Low cost carriers airlines are looking for the quality with competitive prices, and it is a strong formula can be found only with Aeroangels.

We appreciate the quick response of the customer service team, as they are always there to respond to our enquirers.